Bhutan is rich in cultural diversity and this richness is further enhanced by the wide variety of elaborate and colorful religious festivals that are celebrated throughout the country. Every village is known for their unique festival though the most widely known is the annual Tshechu, meaning a religious festival.

These religious celebrations are lively, high-spirited affairs during which people share meals of red rice, spicy pork, Ema Datshi and Momos (pork dumplings) whilst drinking the heady traditional rice wine known as Ara. These occasions provide the villagers with a respite from the hard labor of their day to day lives and gives the community an opportunity to catch up with family and friends.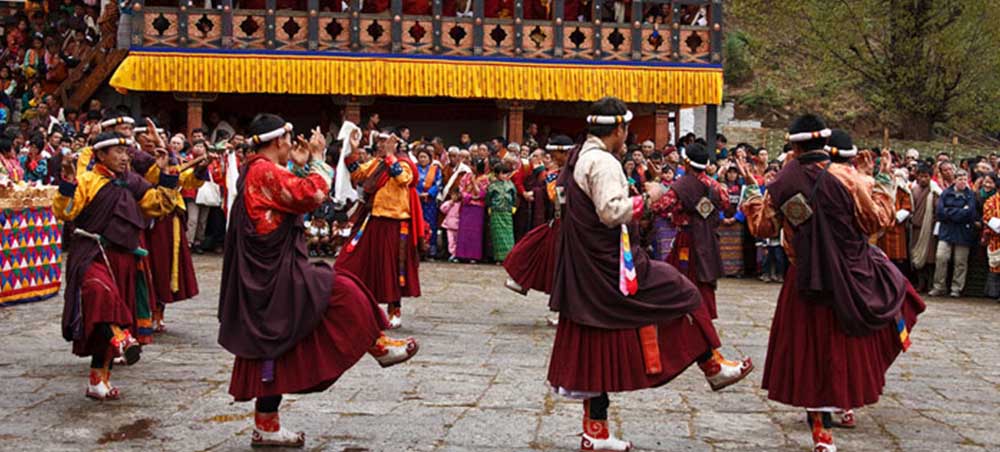 As the Tshechu begins, the villagers and the general populace dress in their finest clothes and congregate at their local temples and monasteries were these festivals take place. Tshechus are usually occasions to mark important events in the life of the second Buddha, the Indian/Pakistani Tantric master known as Guru Rinpoche or the Precious Gem. Various mask dances are performed together with songs and dances for three days.
If you plan to visit Bhutan during your festival seasons,